Members Profile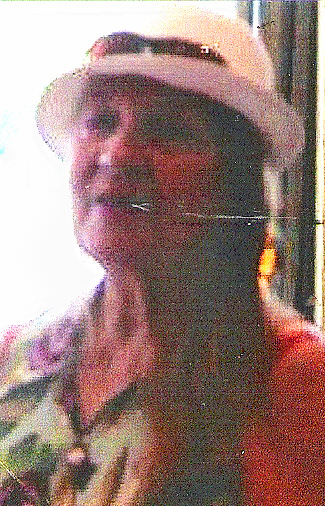 Liilia Morrison
Miami Beach / United States, Female, 79

3,396 Points
Activities
Date
Poems read

5/28/2016 12:56:00 PM

5/27/2016 11:20:00 AM

5/24/2016 8:38:00 PM

5/19/2016 11:05:00 AM

5/14/2016 10:14:00 AM

5/3/2016 10:21:00 PM

Poems Rated

3/15/2016 12:32:00 PM

2/14/2016 12:13:00 PM

1/22/2016 4:23:00 PM

1/22/2016 4:16:00 PM

1/20/2016 8:57:00 AM

1/18/2016 9:51:00 AM

1/17/2016 9:00:00 PM

1/17/2016 8:55:00 PM

1/15/2016 8:27:00 AM

1/15/2016 8:21:00 AM

Poems Liked

10/26/2014 6:32:47 PM
Friends of Liilia Morrison
Liilia Morrison's last comments on poems and poets
POEM: The Tune Of A Thrush by Margaret O Driscoll

(3/15/2016 12:31:00 PM)

What a lovely and sweet herald of Spring - the trilling of a thrush. Your poem is like a little birdsong in its lightness and brightness. Looking out the window today I saw a V formation of dark looking birds heading North. Since I'm in Florida, we are quite familiar with the term Snowbirds and I guess I saw the real thing in the sky today, unlike the human kind that come here in the winter and leave in the summer or Spring. Isn't it great how poetry gives that little 'kick' to the day. What a blessing. Have a gorgeous day and thank you for all your comments and kind support. They are much appreciated always.

POEM: The Last Goodbye by Margaret O Driscoll

(2/14/2016 12:12:00 PM)

That poem touched me to the quick. It was hard to read since it means so much to me. It is so true, too, in my case and I'm sure with many others who have lost a most dear loved one. Your poem is short and I'm glad, because anything longer would mean that the pain is less by now and the feelings are more manageable. Some losses may be like that, but the truly golden ones are not. Thank you for this heart wrenching work and I'm so glad you are so prolific in your poetry output, particularly since they are all awesome. Many blessings always, Liilia

POEM: A Simple Life by Margaret O Driscoll

(1/22/2016 4:22:00 PM)

This poem had me glued to each word and I could so clearly picture the woman, the room, the furniture, everything. Each moment had real reason - what a great reward for living a simple, uncomplicated life. Porridge, solid and sparse furnishings, eiderdown and sheepskin rug, Holly leaves and bark of birch - ah, so reminds me of those days in Estonia. Thank you for this most beautiful painting in words of a person who surely must live or have lived as her Maker intended. Love it very much, Margaret.
Read all 14 comments »