Members Profile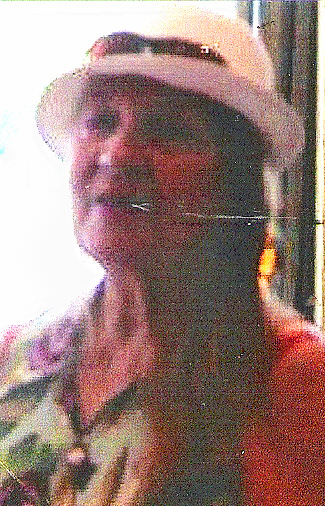 Liilia Morrison
Miami Beach / United States, Female, 79

2,556 Points
Activities
Date
Poems read

1/29/2016 4:54:00 PM

1/24/2016 8:51:00 AM

1/22/2016 4:23:00 PM

1/22/2016 4:15:00 PM

1/22/2016 4:10:00 PM

1/22/2016 11:17:00 AM

1/20/2016 9:44:00 PM

1/20/2016 9:51:00 AM

1/20/2016 8:56:00 AM

1/20/2016 8:52:00 AM

Poems Rated

1/22/2016 4:23:00 PM

1/22/2016 4:16:00 PM

1/20/2016 8:57:00 AM

1/18/2016 9:51:00 AM

1/17/2016 9:00:00 PM

1/17/2016 8:55:00 PM

1/15/2016 8:27:00 AM

1/15/2016 8:21:00 AM

1/13/2016 9:50:00 PM

1/13/2016 9:44:00 PM

Poems Liked

10/26/2014 6:32:47 PM
Friends of Liilia Morrison
Liilia Morrison's last comments on poems and poets
POEM: A Simple Life by Margaret O Driscoll

(1/22/2016 4:22:00 PM)

This poem had me glued to each word and I could so clearly picture the woman, the room, the furniture, everything. Each moment had real reason - what a great reward for living a simple, uncomplicated life. Porridge, solid and sparse furnishings, eiderdown and sheepskin rug, Holly leaves and bark of birch - ah, so reminds me of those days in Estonia. Thank you for this most beautiful painting in words of a person who surely must live or have lived as her Maker intended. Love it very much, Margaret.

POEM: Not In Confusion Now by Kumarmani Mahakul

(1/22/2016 4:15:00 PM)

Wow. All I can say is that your voice is amazing in its positive tones. It radiates warmth that is a reflection of you glowing in the light of faith and love. Each line precious. Love the following in particular:
We have to gather fragrances sure
Faith revives with new ideas here.
So glad your strong voice is part of the poetic community and the world. No confusion there!

POEM: We Are Ever Ready To Sing by Kumarmani Mahakul

(1/20/2016 8:56:00 AM)

The title of this poem immediately caught my eye. Each stanza is more beautiful as they move along. What a loving and spiritual feel you have of us who live on this planet. And to sing day and night to the one who created all this - what better thing to do? You have a very gentle and kind voice in your poem and it deserves not only a 10 but to be remembered and lived by, too.
Read all 12 comments »